Kick-off for the SBS Industry Mentor Program 2019
The kick-off and start-up for the SBS Industry Mentor Program 2019 was held on Tuesday, March 12th. Nine students from the first year of the Master's program Operation Management and Control met their mentors from the business sector and the public sector.
The purpose of the kick-off was to gather all the students and mentors on the program. The evening began with an introduction and presentation of the SBS Industry Mentor Program 2019 and ended with a quiz and mingle. It was a good opportunity to get to know each other.
SBS Industry Mentor Program started in 2013 and is a networking collaboration between Stockholm Business School and Swedish and international companies. The purpose of the program is to improve cooperation between business, academia and research. The students who participate in the program will during a year get a deeper understanding and knowledge of business practice. They will also have the opportunity to get close to the labor market. The mentors who participate can get in touch with talented students and have the opportunity to follow current research in the field.
The students who participate in the program must formulate an overall goal for their participation and, with the help of their mentor, they must produce a concrete action plan to achieve their goals. The mentors meet the students once a month for one year. The programme also includes two workshops with guest lecturers where the academy meets the business community. The mentor program is mainly given in English.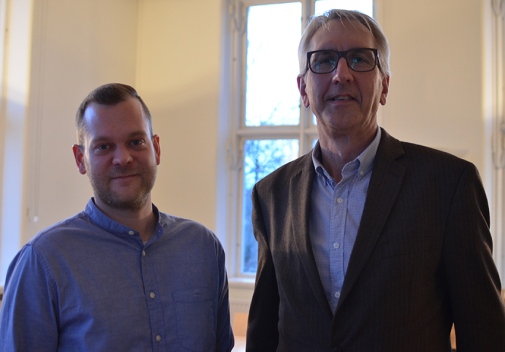 The kick-off was arranged by Carl Olsmats and Christoph Baldauf, Stockholm Business School in collaboration with Ann Bertling and Rosanna Bertling from OneAcademy.