We congratulate Wenderson Raimundo De Lima
Wenderson Raimundo De Lima defended his thesis Modern Missionaries September 23th. He has an interdisciplinary background in human rights and management.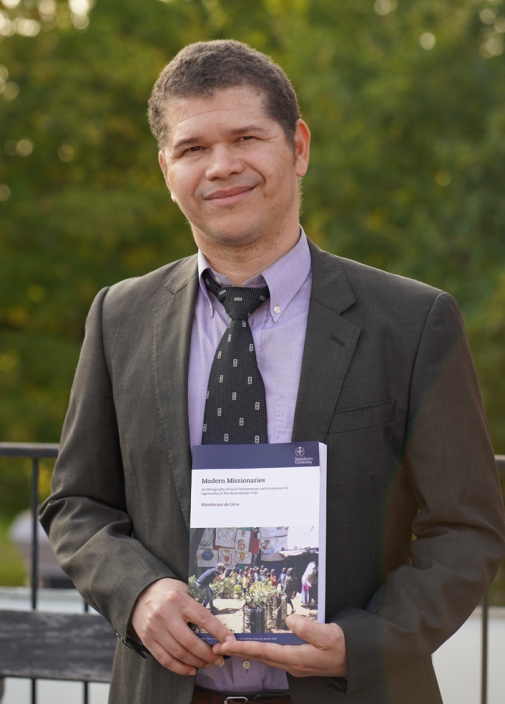 Throughout his studies, he has been interested in the internationalization of companies, corporate social responsibility, foreign trade, entrepreneurship and development aid. Prior to his doctoral studies, Wenderson worked as an editor and market analyst for the Brazilian Chamber of Commerce in Sweden.
Three questions to Wenderson:
How did you choose your subject for the dissertation?
I have always been interested in investigating how companies take responsibility for society and the environment. As a master student at SBS, I studied how state-owned companies worked with corporate social responsibility. I therefore wanted to find out to what extent companies owned by the state take responsibility for how they affect society, from an economic, environmental and social perspective. Researching social entrepreneurship in my dissertation felt like a natural transition because my doctoral research is about social entrepreneurs who create organizations with all these perspectives already built into their business and development aid models.
What has been easy and difficult in the work on the dissertation?
The easiest and absolutely most fun part of the research process was to constantly meet new people and talk about their work with aid, innovations and poverty alleviation. On the other hand, it was difficult for me to determine which aspect of their work my dissertation would primarily focus on.
Can you tell us something about the conclusions you made in your dissertation?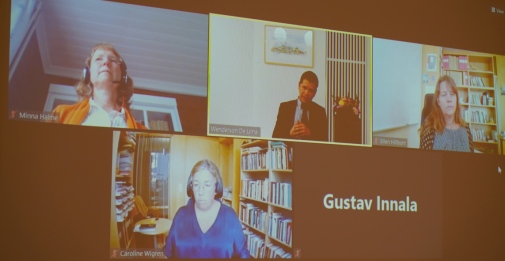 The purpose of my research was to contribute to the social entrepreneurship literature by increasing our understanding of how social entrepreneurs succeed in gaining social acceptance and support for their innovations and organizations. In my dissertation, I have called this form of social acceptance and support entrepreneurial legitimacy and argued that entrepreneurial legitimacy is an important but yet unexplored part of social entrepreneurship.
With that in mind, I show how social entrepreneurs mobilize different types of resources to deliver new services and goods to poor people in the shantytown of Kibera in Nairobi Kenya. I also show how aid recipients in Kibera view social entrepreneurs and social innovations. Since there are many social entrepreneurs and charities in this urban slum, the local actors have created different ways to benefit, and make money, from various foreign development aid initiatives. This is a manifestation of what I in the dissertation call unexpected entrepreneurship.
One of the reasons why social entrepreneurs receive support in this context is that they claim to be able to fight poverty in the Global South by developing and delivering new goods, services and business models. It is important that the goods and services are delivered in an economically and environmentally sustainable way.
Therefore, social entrepreneurs tend to develop business models and for-profit organizations to avoid becoming dependent on assistance from for example the state agencies and individual donations. However, I point out how difficult it can be for social entrepreneurs to deliver social innovations and at the same time make financial gains.
Last updated: September 29, 2020
Source: SBS