Master programme in Marketing Communication
Drawing on the School's long-standing expertise in marketing communication—not least the heritage from the former department of Advertising and PR that has now merged with Stockholm Business School—this master programme integrates advanced theoretical perspectives and methods in the social sciences to address contemporary phenomena in marketing communication.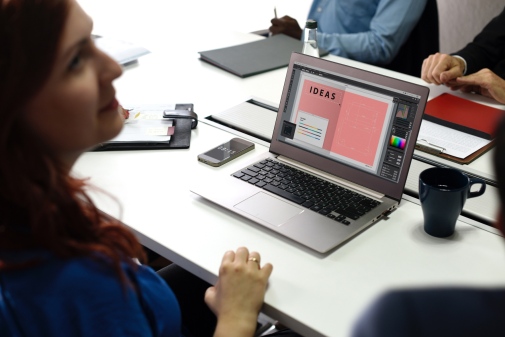 Why study marketing communication at Stockholm Business School
Marketing communication is a practice as well as an academic discipline. As human beings living in today's world we are affected by marketing communication in many ways. The reach of marketing communication, advertising and PR goes far beyond the realms of business, as marketing communication have a pervasive presence in contemporary societies and thus shapes the world in which we live. As future professionals in the field of marketing communication, students of the programme will need to deal with diverse new phenomena such as digitalization, media fragmentation, and consumer co-creation. This programme critically assesses the latest marketing communication theories, enabling you to analyse contemporary business situations and offer the most suitable practical solutions.
Enjoy the benefits of a highly skilled and experienced faculty.

The programme equips you with the knowledge and skills required to analyse contemporary and future developments within marketing communication.

It provides a solid background for a career in marketing communication research.
Eligibility requirements and selection of applicants
Bachelor degree in any science and English level B/6. The ranking and selection of master students is based on GMAT or GRE.
What you will learn
With a basis in the social sciences and humanities, the programme gives a theoretically grounded and practically relevant basis from which to critically analyse, understand, and work with marketing communicatin. The programme gives you the necessary knowledge and skills, such as analytical thinking and ability to holistically evaluate marketing communication campaigns, as well as to critically analyse the forces and practices that shape and change the future of marketing communication.
Your future career
The programme provides a solid background for students pursuing a career in marketing communication, advertising and PR in the broadest sense in private businesses, governmental agencies, or in NGOs. The programme also provides a strong background for students pursuing an academic career in research and teaching.
Semester 1 & 2
The first and second semester consists of mandatory courses.

Semester 3
During this semester you have several options; either stay at SBS, study at any other Swedish university or go abroad for elective courses. Or you can chooose the Reflective Practice course that combines internship with academic work.
| | | |
| --- | --- | --- |
| Course | ECTS | Rate of studies |
| Elective courses | 30 | 100% |
| or | | |
| Studies at any of our partner universities | 30 | 100% |
To enter the fourth semester and the degree project the student should have completed a minimum of 75 ECTS within the programme, including 52,5 ECTS from your first year and the Research Method course.
Semester 4
The fourth semester consists of writing a Master's dissertation, which is expected to be a scientific work with a contribution that advances research.
Read more about our application process and how to apply.
For more information about this programme, please contact our Academic Advisors.