Startups pitched for ECA and some of the best football clubs in Europe
Earlier this week Stockholm Business School (SBS), Stockholm University, and SUP46 hosted a visiting delegation of senior international football executives participating in the European Club Association (ECA) Club Management Programme.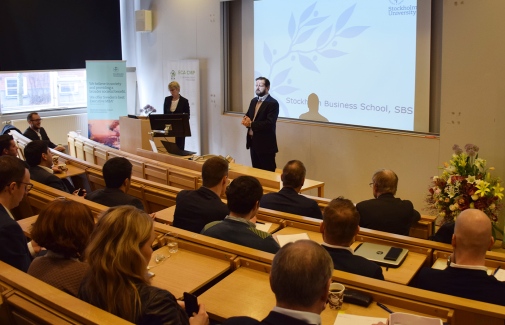 The visit to SUP46 provided delegates representing some of the biggest names in European football to witness, first-hand, exciting startup developments in the sector with presentations from Signality, Voysys, Just Football, Sportswik and Fanzone. Furthermore, an expert panel - featuring Andreas Thorstensson of EQT, Alexander Leppänen of Dreamhack and MTGx, Alexis Piippo of TropSe Andjela Kusmuk, from Netlight Consulting and a co-founder of Area 08 and Sebastian Fuchs, co-founder of SUP46 - discussed the development and consequences of e-sports for the football industry.