Cross-cultural seminar on Tibet
A cross-cultural seminar on Tibet took place at the Emerging Markets Cross-Cultural Research Group of Stockholm Business School on September 26, 2019.
The Tibetan cultural delegation was led by Professor Zhang Yun, Director, Institute for Historical Studies at China Tibetology Research Center. The Swedish side was led by Professor Tony Fang, Head, Emerging Markets Cross-Cultural Research Group.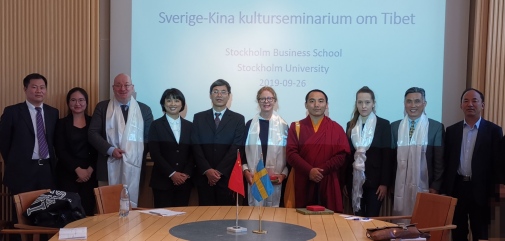 Both sides exchanged and discussed views on human rights, socioeconomic and sociocultural development of Tibetan society, social sustainability and entrepreneurship, as well as Sweden-China cooperation during the seminar.

Both sides emphasized the importance of continuous dialogue, communication and exchange between China and Sweden for the benefits of both countries, peoples, cultures, and research communities.