SBS Finance students win thesis award
Jesper Andersson and Alexander Hübbert have won the Skandia Theses Award. The two SBS Finance students share the award for the best Master's thesis in Finance in Sweden in the academic year 20/21.
SBS congratulates Jesper and Alexander, who were students in the Master's program in Banking and Finance, and graduated in June 2021. Alexander Hübbert has since then joined SBS as PhD student in Finance.
The winning thesis is entitled Does the tick size regime on systematic internalisers improve market quality? An Empirical Analysis on the Swedish Stock Market.
The Skandia Thesis Awards are granted by the Thule Foundation each year, to the best theses in Finance in Sweden each year, with a topic related to long-term savings. The first prize for the best MSc thesis this year is shared with another thesis team.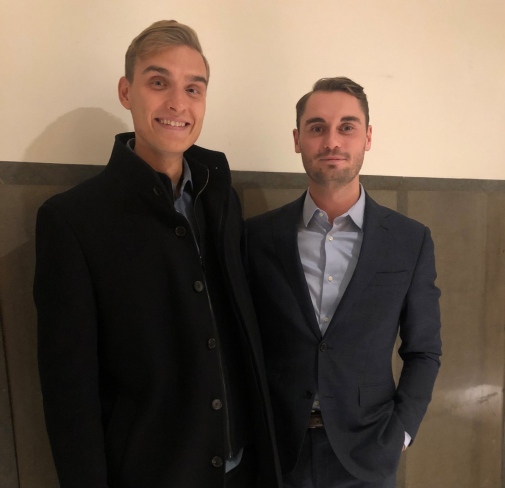 Last updated: October 20, 2021
Source: SBS