Local Fashion Brands in global Business
A project within the programme FAME - Fashion Marketing and Entrepreneurship (FAME). The project is focusing on the research question: Why do global brands shrink and local brands grow?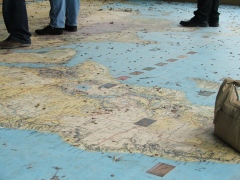 Our common view is that the large global fashion brands still seem to dwarf the local brands. However, the local brands are increasing their market shares. This means that there are interesting movements taken place in the fashion industry that operates differently and perhaps also simultaneously over the entire globe for the moment. The observation is on fashion brands on the fashion level of Prêt-à-porter since it is where the leading fashion design and innovation takes place. Sweden, China, Japan, Italy and Turkey are participating in this project, and the brands are expected to have different roles depending on where the study takes place.
Project time: 2015 - 2016
Collaboration: This project is a collaboration between Stockholm University (Swedish and Japanese researchers), Fudan University School of Management, China, Università degli Studi di Firenze, Italy, Maltepe Üniversitesi, Turkey
Contact: Håkan Preiholt
Photo: Henry José